Class Details
The who, what, where and when of your chosen class.
---
Class Summary
27 Aug 2017 - 22 Oct 2017
27 Aug 2017 - 22 Oct 2017
0 places left
at 5 sessions
Most children love Rugbytots, but if you find after your first two sessions that it's not for you, we'll give you a full refund, including the classes you've attended and the Welcome Pack. Learn more in our FAQ.
This class is run by:
Rugbytots Ireland
Call 086 - 839 0818 or Email us
This class takes place at:
Newpark Sports Centre
Newtownpark Ave, Blackrock, Dublin, A94 EV70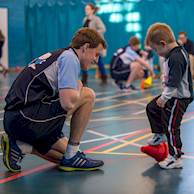 Dylan O'Neill
All of our Head Coaches are Pediatric Trained in First Aid, Garda Vetted on a regular basis and highly trained in the Rugbytots Programme to ensure that your child is itching to get back to classes the following week!
---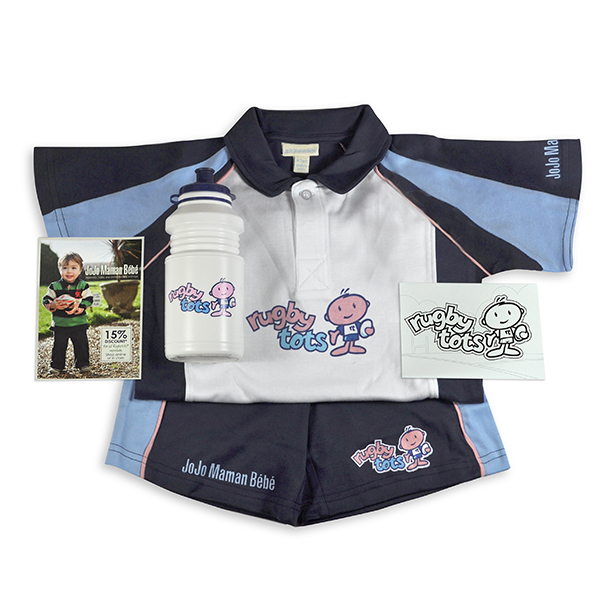 Arty says, "If it's your first time at Rugbytots we need to add our fantastic Welcome Pack"
A cost of €30 will be added to your order for the Rugbytots Welcome Pack which includes a Rugbytots Kit and a sunshade. The cost of postage and packaging is included and will be sent via Royal Mail.
---
Class Calendar
Session #1
Sunday
27 Aug 2017
Session #2
Sunday
3 Sep 2017
Session #3
Sunday
10 Sep 2017
Session #4
Sunday
17 Sep 2017
Session #5
Sunday
24 Sep 2017
Session #6
Sunday
1 Oct 2017
Session #7
Sunday
8 Oct 2017
Session #8
Sunday
15 Oct 2017
Session #9
Sunday
22 Oct 2017