Class Details
The who, what, where and when of your chosen class.
---
Class Summary
12 Jan 2019 - 30 Mar 2019
12 Jan 2019 - 30 Mar 2019
4 places left
at 5 sessions
€65.00
€13.00 per session
Most children love Rugbytots, but if you find after your first two sessions that it's not for you, we'll give you a full refund, including the classes you've attended and the Welcome Pack. Learn more in our FAQ.
This class is run by:
Rugbytots Dublin
Call 086 - 839 0818 or Email us
This class takes place at:
Esker Educate Together National School
The Glebe, Esker Lane, Lucan, Co. Dublin, K78 N239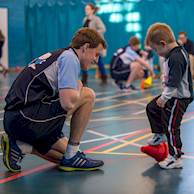 Michael Carey
Michael is currently studying Sports Management & Coaching in Blanchardstown IT and has a vast background in coaching all levels and various sports. A predecessor to Darren Magee (ex Dublin footballer and games development officer), Michael boasts learning all he knows from Darren. Michael has multiple qualifications and continues to impress both management and customers with his coaching skills and ability to interact with children of all ages.
---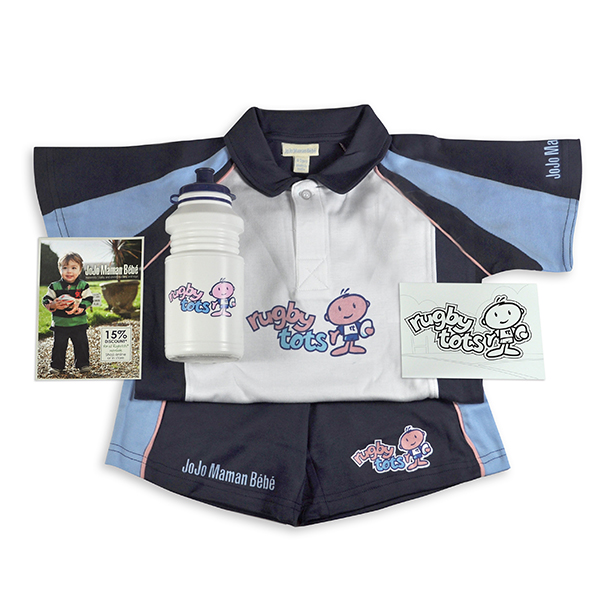 Arty says, "If it's your first time at Rugbytots we need to add our fantastic Welcome Pack"
A cost of €30 will be added to your order for the Rugbytots Welcome Pack which includes a Rugbytots Kit and a sunshade. The cost of postage and packaging is included and will be sent via Royal Mail.
---
Class Calendar
Session #1
Saturday
12 Jan 2019
Session #2
Saturday
19 Jan 2019
Session #3
Saturday
26 Jan 2019
Session #4
Saturday
2 Feb 2019
Session #5
Saturday
9 Feb 2019
No class
Saturday
16 Feb 2019
Session #7
Saturday
23 Feb 2019
Session #8
Saturday
2 Mar 2019
Session #9
Saturday
9 Mar 2019
No class
Saturday
16 Mar 2019
Session #11
Saturday
23 Mar 2019
Session #12
Saturday
30 Mar 2019