Class Details
The who, what, where and when of your chosen class.
---
Class Summary
12 May 2018 - 30 Jun 2018
12 May 2018 - 30 Jun 2018
7 places left
at 4 sessions
€40.00
€10.00 per session
Most children love Rugbytots, but if you find after your first two sessions that it's not for you, we'll give you a full refund, including the classes you've attended and the Welcome Pack. Learn more in our FAQ.
This class is run by:
Rugbytots Cork
Call 083 - 845 6565 or Email us
This class takes place at:
Garryduff Sports Centre
Rochestown, Co Cork

Coach Timmy
Coach Timmy is a fun loving, enthusiastic and highly motivated coach, and says he finds great satisfaction from teaching children at such a young age and seeing their progress term after term. Timmy works hard to ensure our next generation of rugby superstars get off to the best possible start!
---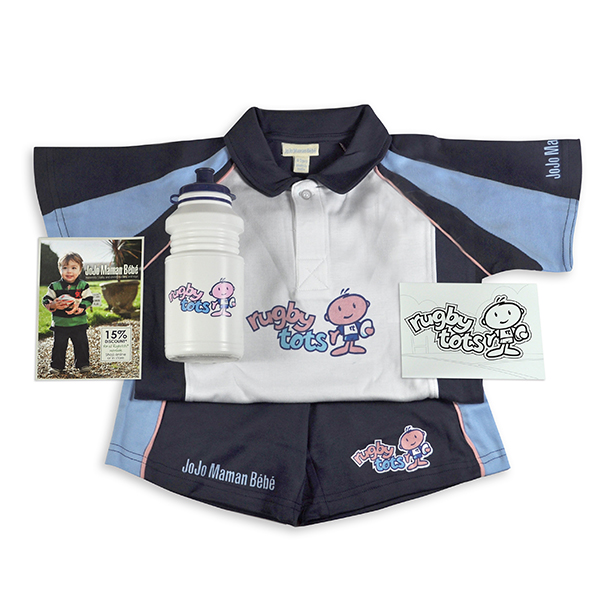 Arty says, "If it's your first time at Rugbytots we need to add our fantastic Welcome Pack"
A cost of €30 will be added to your order for the Rugbytots Welcome Pack which includes a Rugbytots Kit and a sunshade. The cost of postage and packaging is included and will be sent via Royal Mail.
---
Class Calendar
Session #1
Saturday
12 May 2018
Session #2
Saturday
19 May 2018
Session #3
Saturday
26 May 2018
No class
Saturday
2 Jun 2018
Session #5
Saturday
9 Jun 2018
Session #6
Saturday
16 Jun 2018
Session #7
Saturday
23 Jun 2018
Session #8
Saturday
30 Jun 2018