Class Details
The who, what, where and when of your chosen class.
---
Class Summary
3 places left
at 7 sessions
€91.00
€13.00 per session
Most children love Rugbytots, but if you find after your first two sessions that it's not for you, we'll give you a full refund, including the classes you've attended and the Welcome Pack. Learn more in our FAQ.
This class is run by:
Rugbytots Dublin
Call 086 - 839 0818 or Email us
This class takes place at:
Newpark Sports Centre
Newtownpark Ave, Blackrock, Dublin, A94 EV70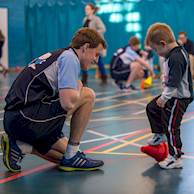 Sarah Bennett
If you're looking for a fun coach to teach your child about rugby then Coach Sarah is your girl. Sarah will have your child counting the minutes to the next class!
---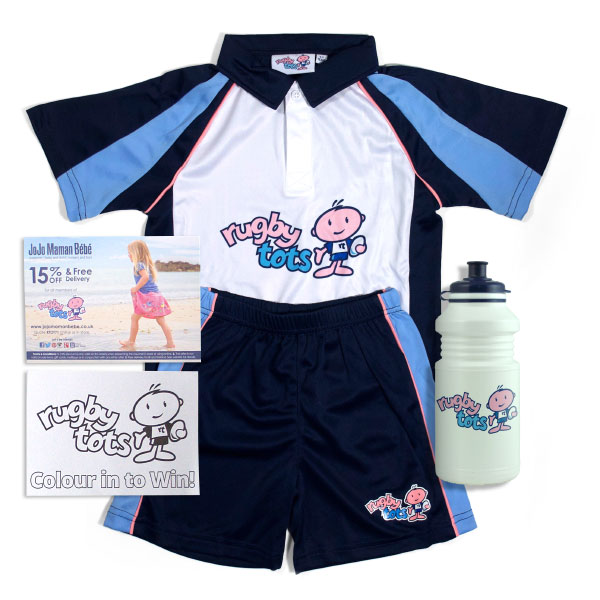 Arty says, "If it's your first time at Rugbytots we need to add our fantastic Welcome Pack"
A cost of €30 will be added to your order for the Rugbytots Welcome Pack which includes a Rugbytots Kit.
Please note, due to VAT changes that were implemented on July 1ST 2021, all Rugbytots Merchandise is subject to a VAT charge as it is coming from the U.K. You will receive an email/text message from An Post requesting payment of this VAT charge for your item to be released an delivered once it enters Ireland. Charges will vary depending on the amount of items you order. The average charge to date for the Welcome Pack is €5. Apologies about this inconvenience, we are currently in the process of rectifying this issue.
---
Class Calendar
Session #1
Sunday
7 Nov 2021
Session #2
Sunday
14 Nov 2021
Session #3
Sunday
21 Nov 2021
Session #4
Sunday
28 Nov 2021
Session #5
Sunday
5 Dec 2021
Session #6
Sunday
12 Dec 2021
Session #7
Sunday
19 Dec 2021